Comedy
Hey! I'm Joel, a comedian/writer currently writing with the wild people at Botnik Studios. I've performed stand up at Boston's The Comedy Studio and Foxborough's Orpheum Theater, opened for Nemr, appeared in a Spotify web series (is that even a thing?), and sold jokes to Funny or Die. I began my comedy career with a performance of Monty Python's "The Argument Clinic" in a second grade talent show. I did not win.
Previously, I was the 2017 Co-President of the Harvard College Stand Up Comic Society and a staff writer, graphic designer, sketch writer, and assistant director with Harvard's Satire V. I also somehow managed to get college credit for writing/performing/producing/directing Artificially Intelligent, my hourlong standup show. I've written for Harvard's On Harvard Time video sketch group, emceed an annual drag night, had my one-act comedy play 10,000 Spoons produced as part of Harvard's Annual Playwrights' Festival, and been mistaken for Mark Zuckerberg zero times. I did not win.
Before leaving Harvard, I devised, helped write, and hosted a show featuring Harvard Professors performing stand up sets written by student comics, which raised over $2,500 for the Cambridge homeless shelters. I did not win.
Some pointless other facts about me? Somehow, I ended up majoring in computer science, which is neither a science nor a computer. I play trumpet poorly, piano badly, and sing (tenor voice) disastrously, enjoy wildlife photography, and have made the Forbes 30 Under 30 List of Best Joel Kwartlers for 5 of the past 8 years. I have no relation to Tom Hanks. I once bet a friend that I could jump over a short stone wall. I did not win.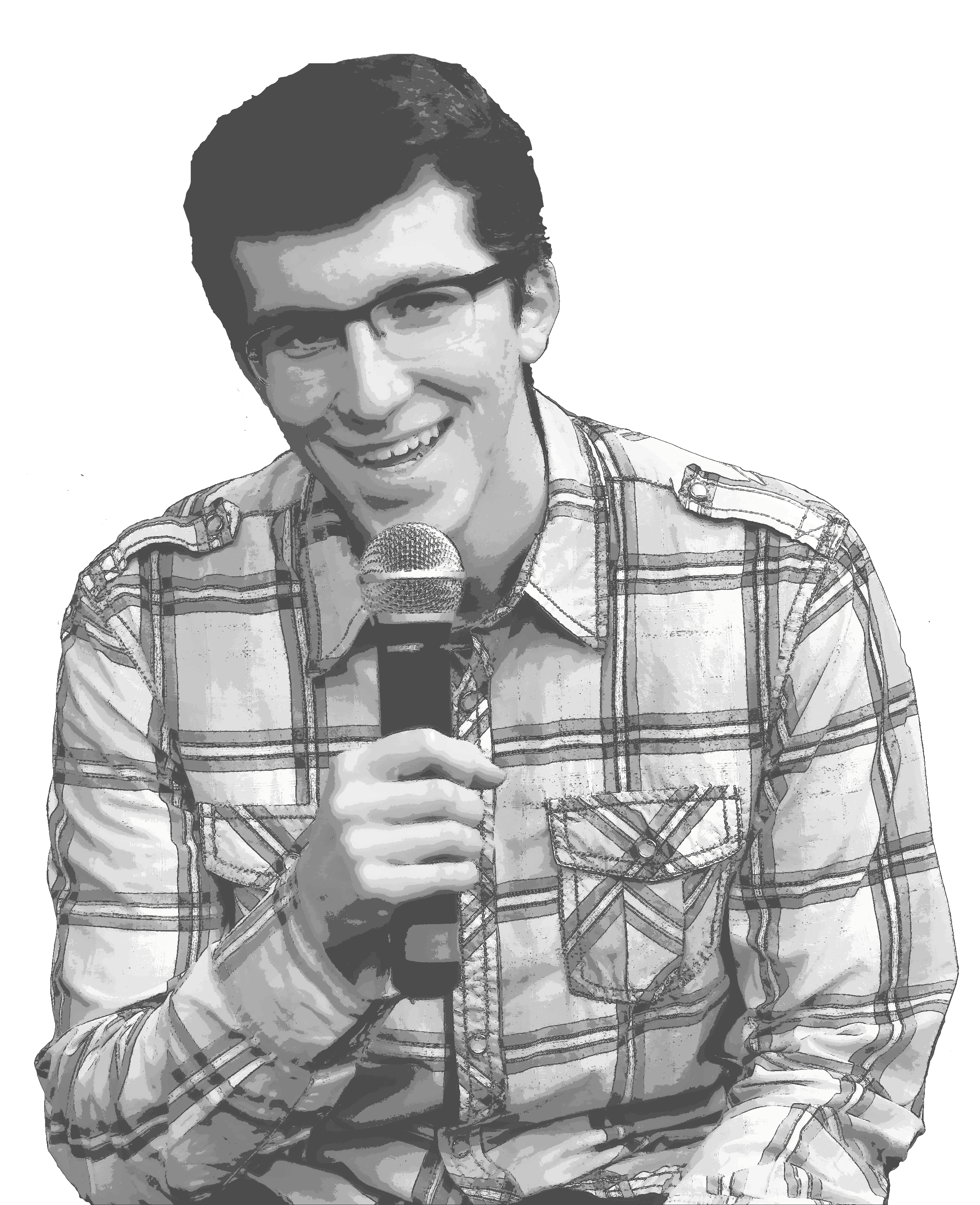 In (roughly) reverse-chronological order.